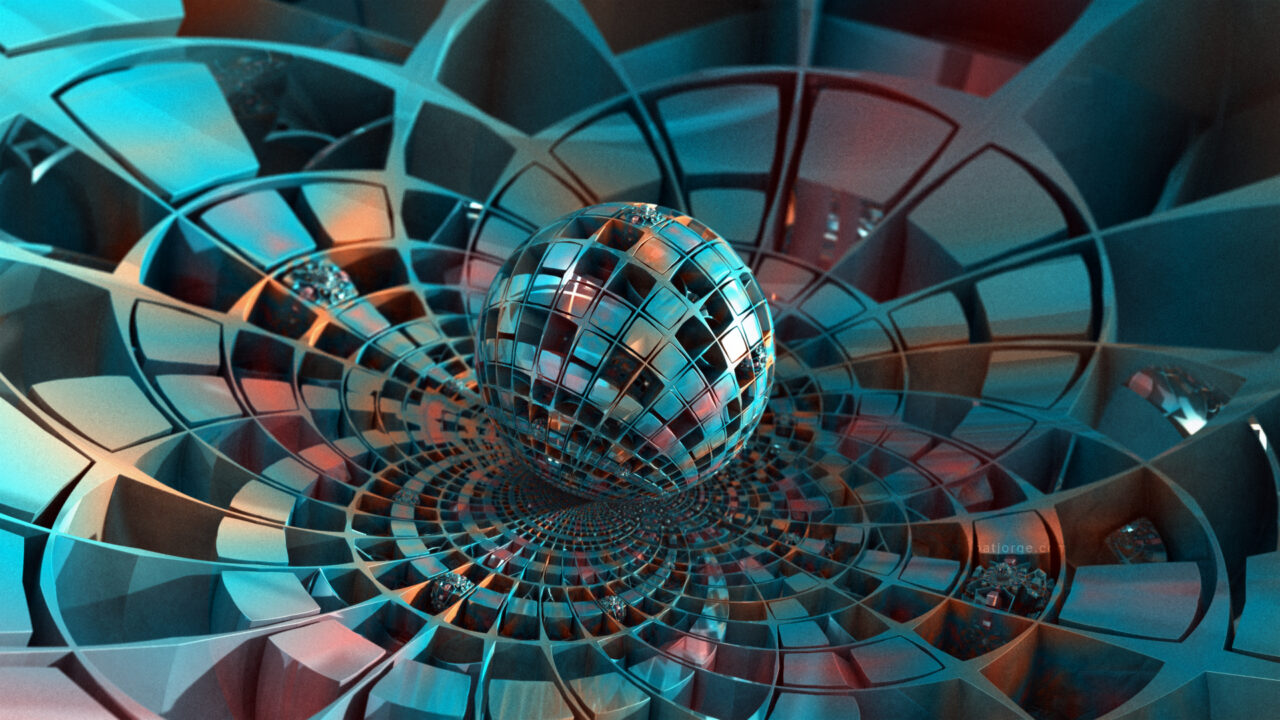 "Enchanting 3D fractal orb, tiled with rounded squares, featuring a mesmerizing blend of disco-inspired colors. The vibrant color palette evokes the atmospheric neon hues found in iconic sci-fi landscapes. A captivating fusion of retro aesthetics and psychedelic art."
Description generated with the assistance of OpenAI's ChatGPT.
Mandelbulber 2.29. Pseudo Kleinian – Mod 4, T>DIFS Grid V3 formulas. OpenCL MC render. Image is Not AI!